Shasta Cascade Health Center in Mt. Shasta (824 Pine Street) has a COVID 19 vaccination clinic on Tuesdays from 1:00 until 4:00pm. They are vaccinating all ages. You can call 530.926.4528 to get scheduled (times can vary depending on staffing).


Are you interested in trying out at-home rapid COVID tests around holiday travel, or just for peace of mind? If your child has already undergone a rapid test at Sisson or MSE, your family qualifies to pilot this program. You will receive, at minimum, a box of two at-home rapid COVID tests, and you will log the results using your smart device. If you're interested, please reach out to your child's school office to pick them up. Currently, these home tests do not qualify for clearing a child to come to school. This is simply a pilot program the state is trying.


Our parent conference minimum days start today, Friday, November 12. The buses will run on the minimum day schedule.

Many families are asking us if we will host a vaccination clinic at the school sites. We have told the county our sites are available, but have not heard back. We're hearing there are hurdles on their end that must be cleared. In the meantime, there are local clinics available for vaccinating even children between 5 and 11. We're also hearing CVS is taking appointments. Check out this site for more information:
https://www.co.siskiyou.ca.us/publichealth/page/covid-19-vaccine-information


Our district-wide social-emotional learning focus this month is on perseverance. You can check out family tips on this flyer here:
https://5il.co/11g32

Our students are learning about a growth mindset and reading about the value of hard work. Check out their artwork and a close-up explanation of the piece.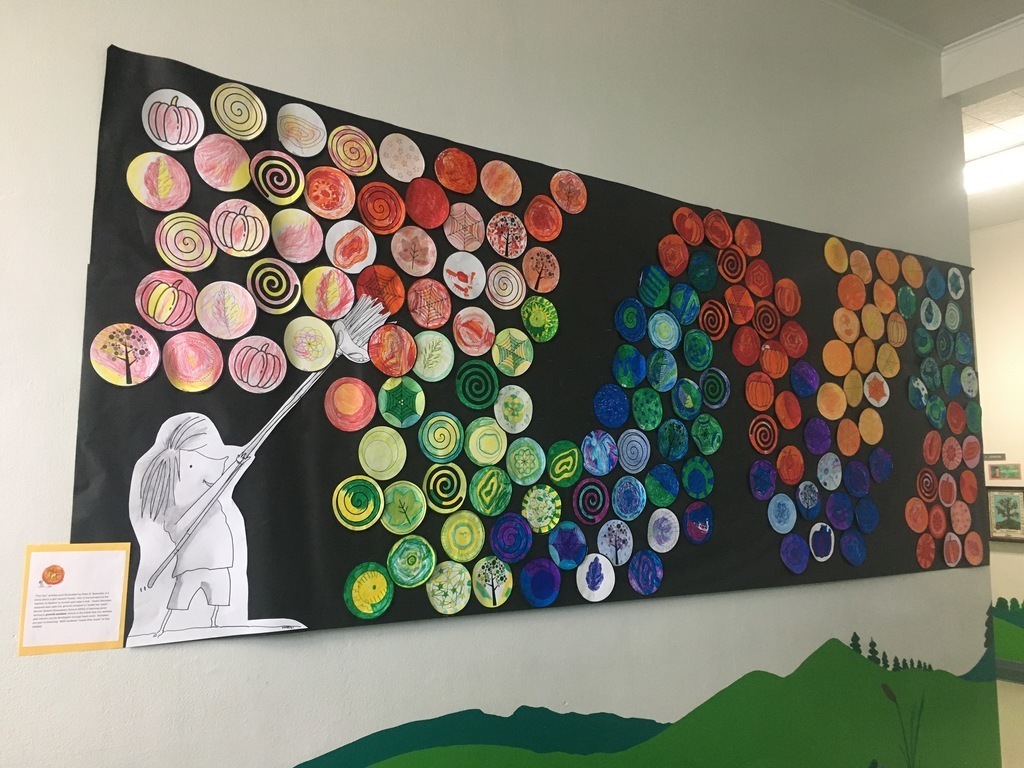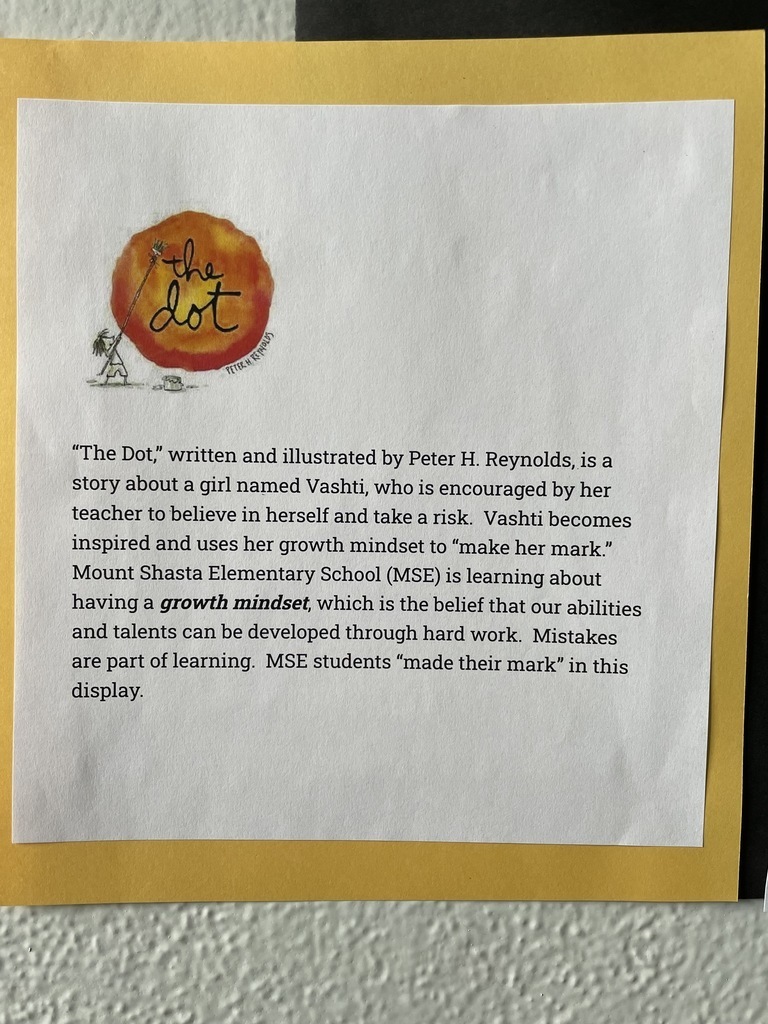 Tomorrow, Friday, October 29, is a minimum day.


To families of afternoon bus riders: Today and tomorrow, October 26 and 27, there will be a one-bus run in the afternoon due to a lack of substitute bus drivers.

This message is for parents of students who eat breakfast at school. Please remind your child to go to the cafeteria right away for breakfast instead of playing outside with other students first. Thank you for the help.


For bus riders: Today, Friday, October 1, will have a one-bus run. Please call your school's office if you have any questions.

It's time to cast your vote for family/caregiver School Site Council representatives. Please click on this link and cast your vote today. Thank you for your time!
https://forms.gle/ZGQ4H4zL75cWnz7ZA

For bus riders: Today, Thursday, September 30, is a one-bus run. Please call your school's office if you have questions.

For bus riders: Today, Wednesday, September 29, will be another one-bus run in the afternoon. Please contact your school's office if you have questions.

For afternoon bus riders: there is a one-bus run today, September 28. Please contact the office if you have questions.